german
"PaK Attack"
PaK 40, PaK 113(F), HALF TRACK, KETTENKRAD
German PAK Attack Package
$2,399.00
Shoot the PaK-40 and PaK 113(F)
(1 round each)

Drive German Half Track and Kettenkrad
Additional weapons shot with package:
• MP-40 German sub machine gun  (20 rounds)

• MG-42 machine gun (20 rounds)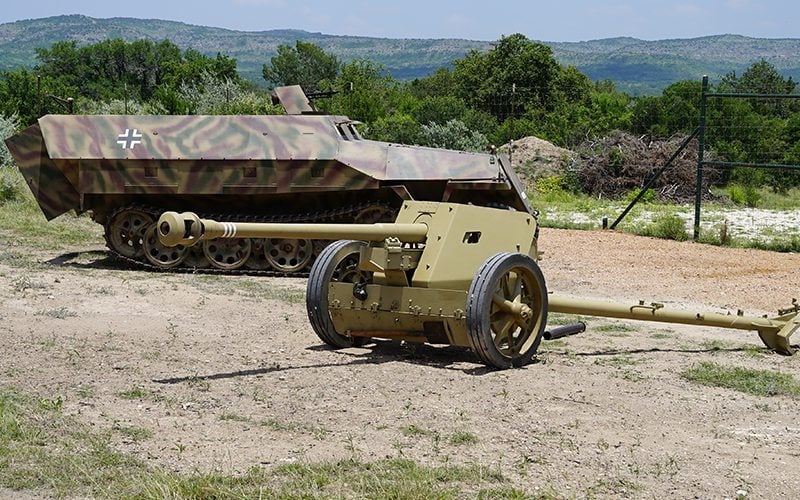 PAK-40
First used in 1942, the PaK 40 quickly became the primary German anti-tank gun throughout the rest of the Second World War.  Though it was effective against the majority of the armor used by the Allies, its size and weight made it difficult to maneuver and thus it was used mainly in a defensive role . Our PaK 40 is the only fully functional one in the world that still shoots.  It terms of pure fun, shock, and awe, the PaK 40 is second only to our D20 and is truly a blast from the past!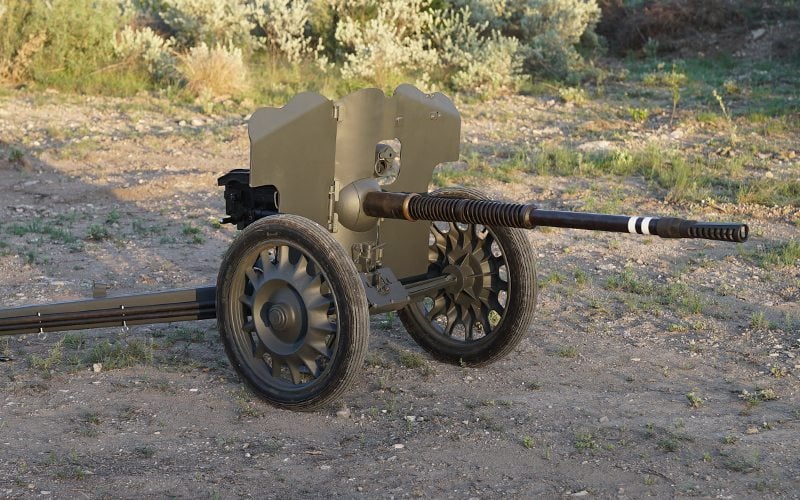 PAK-113(F)
Originally built by the French as the 25mm Hotchkiss, it was their main anti-tank gun until their capitulation in 1940. The Germans adopted these captured guns under the designation PaK 113 (F) but its small caliber was not effective against modern armor and was withdrawn from service in 1943. Our PaK 113 (F) was purchased by Finland from Germany for use against the Soviets. Though not as earth shaking as our PAK 40, it is the perfect gun first gun for a novice to start on.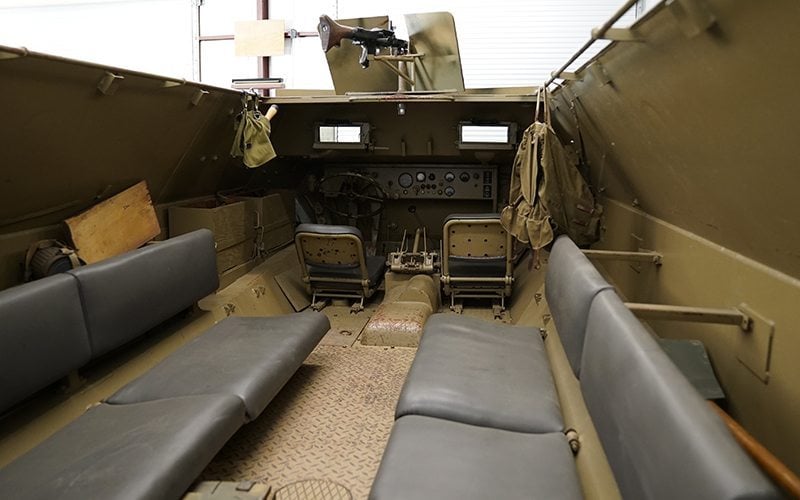 German Half Track
The primary German armored fighting vehicle during the war. Ours started off as a post war Czech OT 810 but has been faithfully converted to resemble a Sd. Kfz. 251 D model. The closest thing to a real one that you can drive today.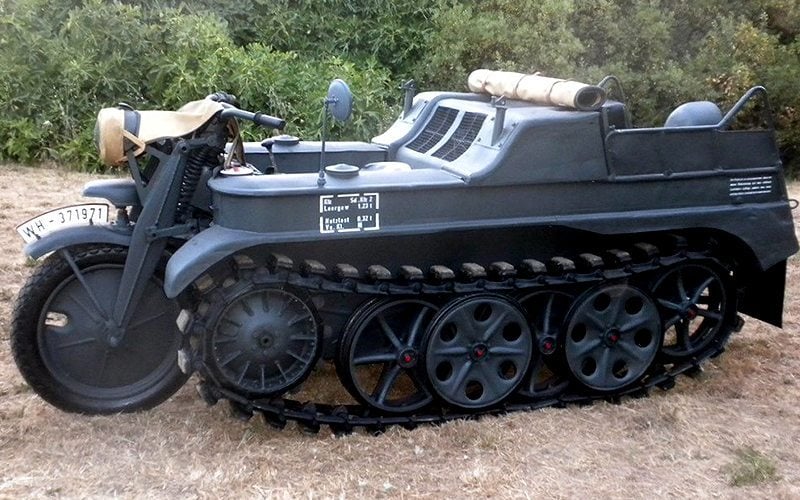 Kettenkrad
Half motorcycle, half tracked vehicle, the Kettenkrad was used by as a lightweight tractor to transport troops, tow equipment, and lay communication wire. Ours was captured in Belgium in 1944 and shows bullet holes and battle damage. A truly unique ride in an original German vehicle.