Gift Cards now available!
Next Day Shipping Available!
Our Story
DriveTanks, located on the World Renowned Ox Ranch, is the only location in the world where you can drive and shoot fully functional tanks, artillery, machine guns, and other weapons of war.  There are few experiences in life more exhilarating than shooting a Sherman tank's 76mm cannon! This beautiful hunting ranch is home to thousands of animals from over 50 different species.  You and your family may have a chance to hand feed their giraffes, as well as view white buffalo, kangaroos, zebras, & much more free ranging on 18,000+ acres.  Full ranch safari tour reservations are available to book directly thru Ox Ranch.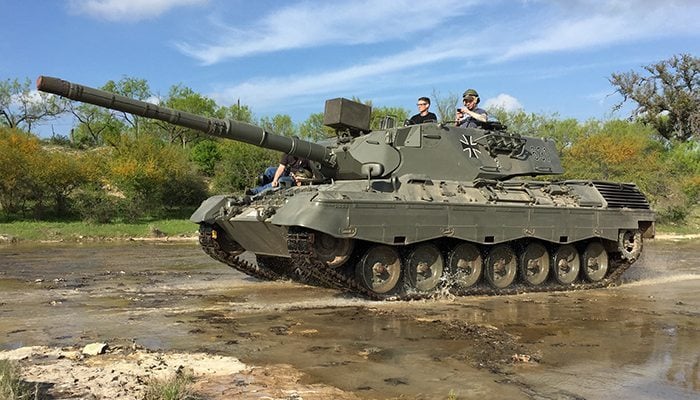 Drive a Tank
You will find yourself in control an actual tank.  Drive into our war zone tank course, where you will find tank obstacles, drop-offs, spring fed spring crossings, and a few other surprises that we'll have in store for you.  Nowhere else can you get a tank driving experience like the one at DriveTanks.com.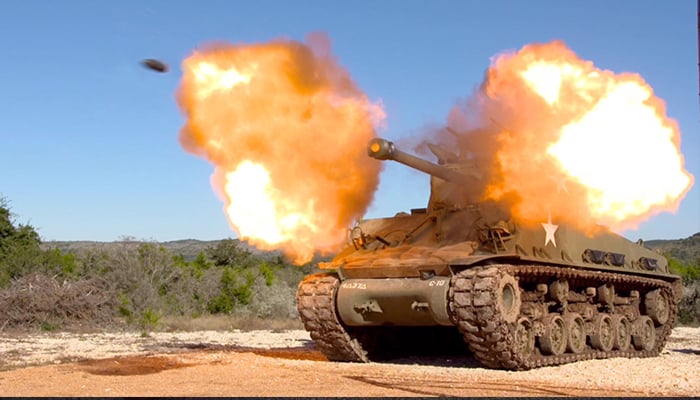 Fire a Tank
Shoot actual tank rounds!  This is the same type ammunition that was used in these Tanks. We sling actual steel tank projectiles downrange!  Not powder puff propane shots that you'll find elsewhere…You will actually blast the real thing.  Don't be fooled by imitations.  You can't say that you've shot a tank, unless you really shoot a tank!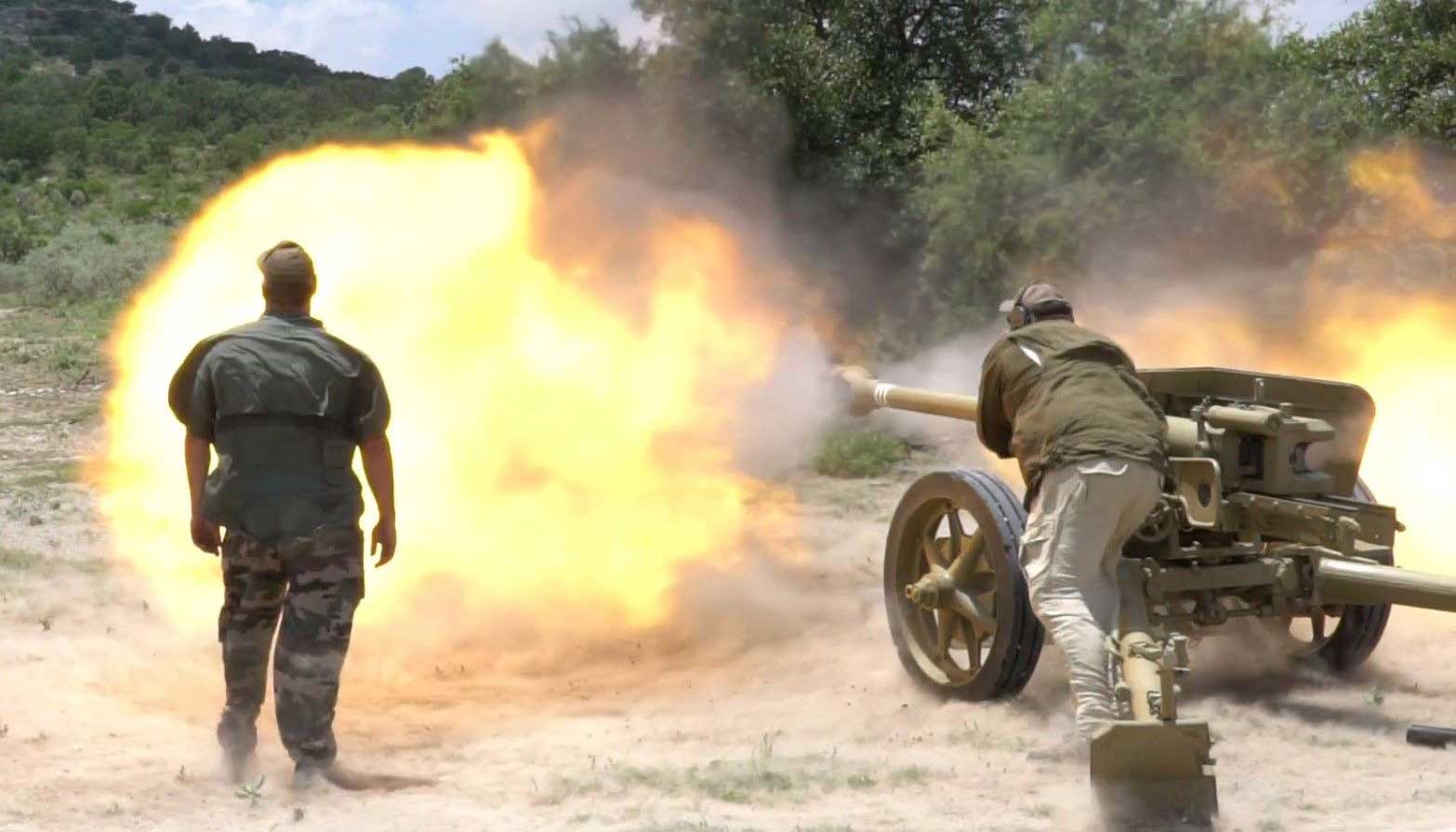 Shoot Big Guns
Where else can you shoot a U.S. 105 Howitzer, German Pak-40 & Pak-113 in the same location and on the same day.  Nowhere else, but here!  Have you ever fired a field mortar.  Why not, "Fire for Effect."  Come and Shoot it!  Only at DriveTanks.com