Gift Cards now available!
"Allies & Axis"
World War 2 experience
Drive & shoot historic tanks and guns from World War II
WWII Allies & Axis Experience
$9850.00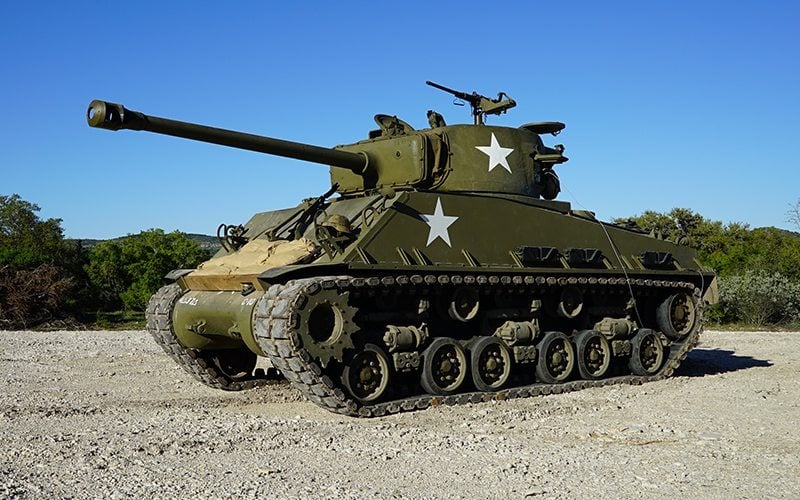 Sherman

Easy 8 Tank
A late war version of the iconic Sherman tank featuring a more powerful main gun, thicker armor, and a better suspension. Same model as featured in the movie "Fury" starring Brad Pitt. *Only fully functional Sherman E8 left in the world!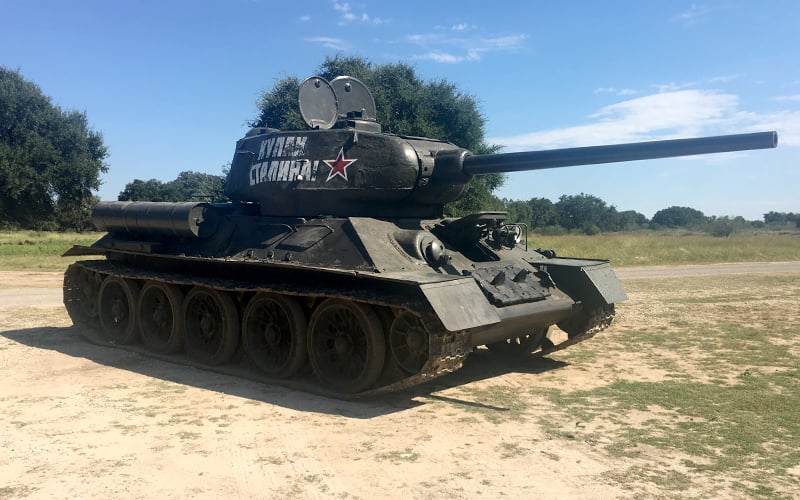 Russian

T-34 Tank
The premier Soviet late war tank. The T-34 was the mainstay of their armored forces, with the T-34/85 version outfitted with a larger gun. Our tank saw action in 1945 on the Eastern Front during the drive to capture Berlin. Typical Russian technology that was rough, tough, and worked good enough.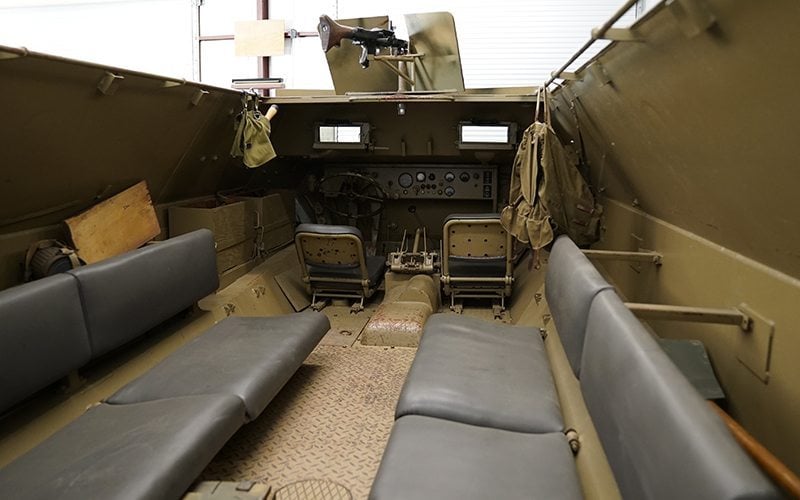 German

Half Track

and PAK-40
The primary German armored fighting vehicle during the war. Ours started off as a post war Czech OT 810 but has been faithfully converted to resemble a Sd. Kfz. 251 D model. The closest thing to a real one that you can drive today.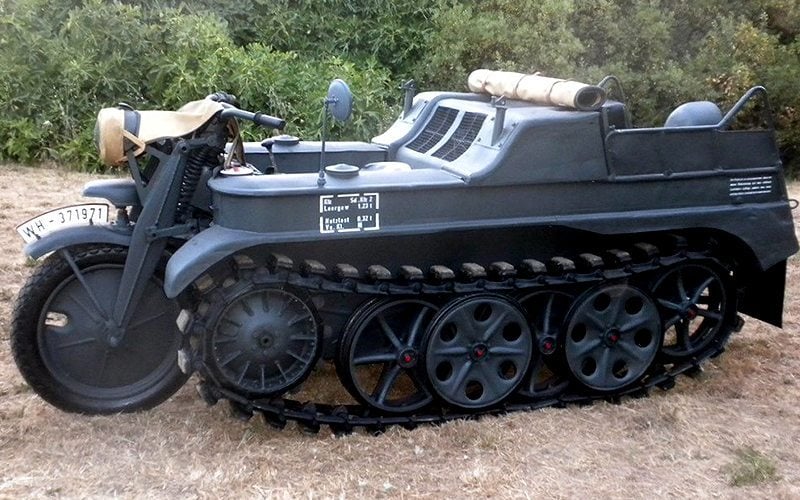 Kettenkrad

Tracked Cycle

and PAK-113
Half motorcycle, half tracked vehicle, the Kettenkrad was used by as a lightweight tractor to transport troops, tow equipment, and lay communication wire. Ours was captured in Belgium in 1944 and shows bullet holes and battle damage. A truly unique ride in an original German vehicle.
• Sherman Easy 8 Tank

Drive and Shoot
76mm main gun (1 round), M2 .50 BMG machine gun (20 rounds)
•T34/85 Tank

Drive and Shoot
Main gun (1 round)
• German PaK 40 Gun and  Half Track
PaK 40 Anti-Tank Gun (1 round)
• Kettenkrad Tracked Cycle and PAK-113
*PAK-113 Anti-Tank Gun (1 round)
Additional weapons shot with package:
• 105mm Howitzer (1 round)

• MG-42 machine gun (20 rounds)

• MP-40 German sub machine gun (20 rounds)

• STG-44 (20 rounds)

• M98 Bolt Action Rifle (5 rounds)

• U.S. M1 Garand  (8 rounds)

• PPSH-41 Russian sub machine gun (20 Rounds)

• Mosin-Nagant bolt action (5 rounds)